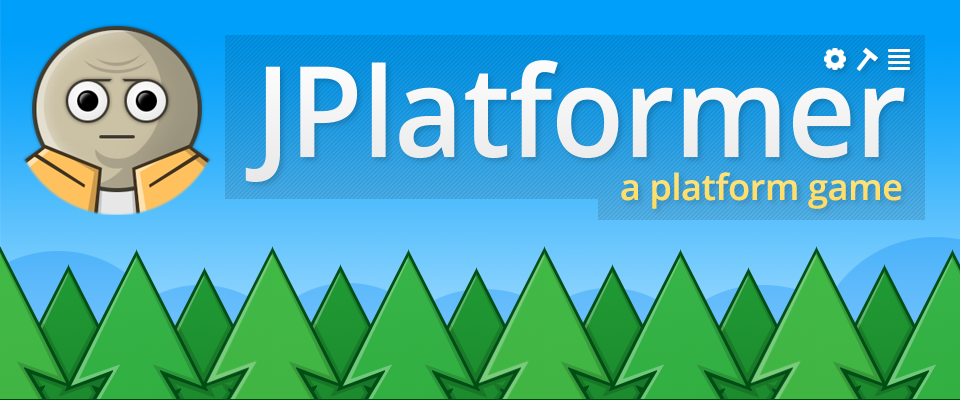 JPlatformer
JPlatformer
About the game
JPlatformer is a classic platform game that comes with a built-in world editor. This game is all about collecting score, avoiding deadly creatures and reaching the finish line. The included editor enables the player to create, test and play their own worlds.

JPlatformer is written in Java and runs on all supported platforms. Java 8 or later versions are required for running the game.
Feel free to take a look at my website if you like:

Install instructions
It's quick and easy to set up JPlatformer as it's portable and doesn't need to be installed. Just unzip the downloaded file to whereever you want and launch "JPlatformer.jar". Windows users may also run "JPlatformer.exe". JPlatformer requires Java 8 or higher and runs on all supported platforms.